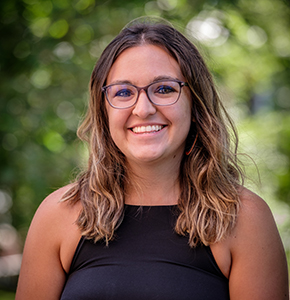 Lezlie Lull
Territory:
States: Minnesota
Michigan Counties: Oakland
Additional demographics: Transfer students
Favorite spot in Kalamazoo: The Lillian Anderson Arboretum is a great spot for a walk with friends.
Favorite spot on campus: The Quad is always buzzing with activity. Hammocking in the fall, sledding in the winter, picnics in the spring!