Ready to be a Hornet? Reserve your spot in our incoming class!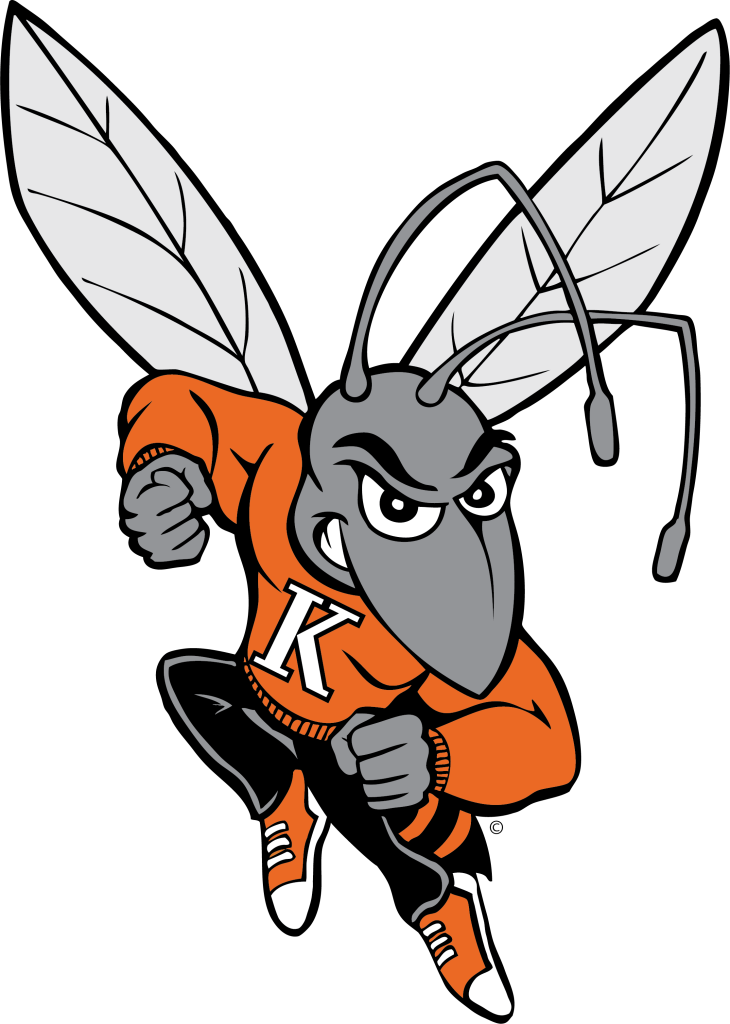 Select Reply to Offer of Admission (you may have new documents under Status Update you have to review first).
Pay your $350 non-refundable enrollment deposit, either a) online through your status portal by electronic funds transfer or credit card, or b) mail a check to us (remember: that might take longer!).
Once you deposit, you will receive a confirmation email with your student ID number.
Not sure yet? Keep exploring K!
Already deposited? Mark your Calendar for what's next…
Your status portal will change over to a matriculation checklist, with several items you will need to complete, such as activating your KNET ID, in the summer before you arrive on campus. Key items include, but are not limited to, the following actions:
Activate your KNET ID/Check your campus e-mail

Your KNET ID gives you access to many campus resources, including Hornet Hive, Hornet HQ, Moodle, Handshake, and your campus e-mail. Use the Activating your KNET Network Account – Information Services page to set up your account and access these portals.

Once activated, log into your campus e-mail and check your portal regularly, especially your campus e-mail. Campus resources will start to send important information through Hornet Hive and your campus e-mail, rather than your personal e-mail address.
June
06/05/22 Complete Housing Application
06/15/22 Take Placement Exams
Completing placement exams is the first step in the course registration process. It is recommended that all students take a placement exam in math, chemistry, and any language you may have previously studied.
Note: Taking a placement exam does not mean you have to continue to study the subject.
06/30/22 Submit Final Transcripts
You can upload transcripts through your status portal, or have them e-mailed to the Office of Admission.

High school transcripts—must show a) all coursework and grades earned in your senior year, and b) your graduation date. Check with your high school before you graduate to ensure they are prepared to send by June 30.
College transcripts—includes all dual enrollment or early/middle college credit received in high school, and college-level classes in progress when you were admitted. You will need to contact the institution where you completed college coursework to have them send your final, official transcript.
July
07/01/22 Submit Paperwork and Payment for LandSea
If you want to take part in LandSea, the pre-orientation outdoors adventure program, make sure to submit all paperwork and payment by July 1st, including a medical questionnaire and physical.
07/01/22 Add Emergency Contact Information
You can submit your emergency contact information through Hornet HQ.
07/11-18/22 Register for Courses
Your specific registration date and time will be sent to you via email.
Refer to the Registrar's Office to learn how to register for classes.
August
08/01/22 Waive or Enroll in Health Insurance
All students are automatically enrolled into the College's health insurance plan
08/01/22 Submit Medical Forms and Immunization Records
08/05/22 Student Billing is Available
If you plan on paying your bill in full (not through a payment plan) you may do so starting on August 5th through either online, in person, or by mail, refer to the Student Accounts Payments website for more information.
08/15/22 Payment Plan Enrollment Opens
Starting August 15th you can sign up for the College's payment plan to pay your tuition in monthly installments, interest-free.
08/22/22 Submit Summer Common Reading response
In late June, you will receive a copy of the Summer Common Reading book along with instructions on how to complete and submit your response assignment.
September
09/07-11/22 First-Year Move-In and Student Orientation
09/09-10/22 Transfer Student Move-In and Orientation
Transfer students move onto campus on September 9th and then take part in transfer student orientation.
09/12/22 First Day of Classes and Payment is due for Fall Term