At Kalamazoo College, the whole world is our campus.
Studying at K can open doors to new experiences for international students. Our students learn, work, and research closely with faculty; gain work experience by connecting with alumni experts and business leaders; and travel the country and globe for immersive education.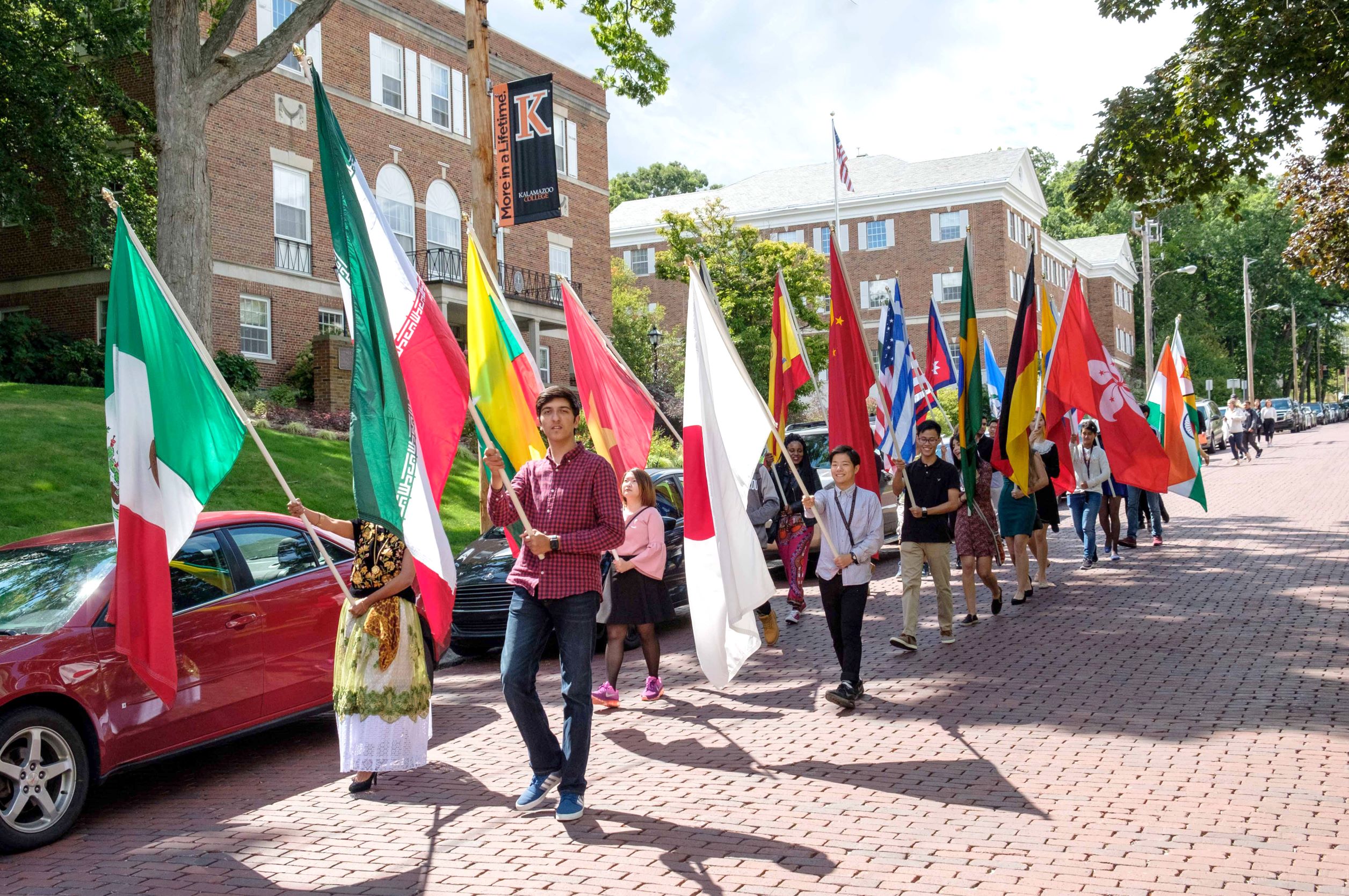 Enriching Campus Experiences
We are proud to have international students make up 5% of our student body, coming to K from over 25 different countries.
For all K students, the diversity of experiences and perspectives on campus fosters academic and personal growth. International students are a pivotal part of what makes our community great, and we can't wait to welcome you to campus!
Application Information
Attend a Virtual Information Session
During a virtual information session, you can learn about Kalamazoo College's distinctive K-Plan, ask our counselors about the admission and financial aid process and get a current student's perspective on life at K—from anywhere in the world!
Note: If there are no virtual, international student information sessions currently available. Please email Roderick Malcolm, Director of International Recruitment, at Roderick.malcolm@kzoo.edu to schedule a personalized admission meeting.
Read Additional Resources
Application Materials and Deadlines 
Click your application type for required materials
Deadlines
| Application Timeline | Application Deadline | Notification Letter Mailed | Deposit Due |
| --- | --- | --- | --- |
| Early Decision | November 1 | December 1 | January 15 |
| Early Action | November 1 | December 20 | May 1 |
| Regular Decision | January 15 | April 1 | May 1 |
| Transfer (Fall Admission)* | June 15 | June 22 | July 1 |
Note: Kalamazoo College also offers a Winter Transfer program (application deadline: November 1, deposit deadline: December 1). Due to the short matriculation period between December 1 and our winter break, international transfer students are strongly encouraged to apply for admission into our Fall quarter instead.
Kalamazoo College is committed to making your K education affordable and accessible for students, and the average financial aid award package for an admitted international student—including both need and merit awards—is roughly 55-65% of the total cost of attendance.
Kalamazoo College offers a broad range of financial aid opportunities for international students. We consider all applicants who have excellent academic and co-curricular experiences (first-year and transfer, domestic and international) for merit-based scholarships. No additional application is required.
Applying for Financial Assistance
To apply for financial aid, you can either submit the International Student Financial Aid Application (ISFAA) or the College's International Student Financial Aid Application. If you are applying for need-based aid, these forms must be submitted with your application for admission for your case to be considered, we strongly encourage you to submit either form at your earliest convenience.
International Student Financial Aid Application (ISFAA): Once you have submitted your application for admission, upload your completed ISFAA into your Applicant Status Page or send it to our records team.
The College's International Student Financial Aid Application: After completing your Common Application, the College's financial aid application will be listed with the rest of your supporting materials (transcript, letters of recommendation, essays, etc.). Once you have filled out the form, you can upload it through the Common App.
Once a student has submitted their ISFAA or the College's Student Financial Aid Application, the Office of Financial Aid will determine if they are eligible for need-based grants and or work study. For more information, refer to the Office of Financial Aid.
International students who do not fill out either of these forms at the time of admission should not expect any need-based aid for the duration of their four years at Kalamazoo College.
Global Leadership Scholarship
Kalamazoo College awards a limited number of full-tuition Global Leadership Scholarships (GLS) to incoming first-year international students. Scholarships are awarded based on academic merit and are renewed all four years, based on the current cost of attendance.
To be eligible for consideration, students must apply for admission by November 1 under either the Early Decision or Early Action application programs. In addition to submitting the Common App and test scores (if applicable), students must complete an in-person or virtual admission interview to be eligible for the GLS.
The Global Leadership Scholarship will be applied toward the cost of tuition. Recipients of the GLS are not eligible for additional merit scholarships from Kalamazoo College. However, they may be eligible for additional need-based aid if they submit the International Student Financial Aid Application along with their Common App and all supporting documents by the November 1 deadline.
Applying for a Student Visa
Applying for your Student Visa
Students may only begin applying for a student visa after they have been admitted to Kalamazoo College, made their deposit, and submitted the Resource Verification Form with supporting materials. The Office of Admission processes documents necessary for your student visa, including your Resource Verification Form [PDF].
After you receive your I-20 form, contact the International Student Advisor, Alayna Lewis, at Alayna.Lewis@kzoo.edu for assistance facilitating your arrival.
The Center for International Programs
The Center for International Programs offers the following resources to international students:
Regular communication with students before arrival on campus
On-site international student orientation
Advising services for all topics related to your visa status
Support with I-20's and other U.S immigration issues
For assistance, please contact ISA@kzoo.edu
---
Meet Your Admission Counselor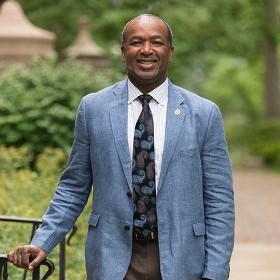 ---