Whether you connect with our Admission interns, our friendly tour guides or other potential future classmates, you'll find students are eager to share their experiences and answer your most pressing questions about life at K.
Admission Student Interns
Admission Student Interns work closely with the Office of Admission to assist in the recruitment of the next class of Kalamazoo College students. We help with admission interviews and information sessions, occasionally attend high school visits and college fairs, and coordinate on-campus visit programs and events.
We would love to answer your questions about Kalamazoo College.
Email us at: AdmissIntern@kzoo.edu.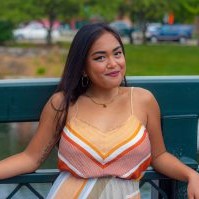 Ynika Yuag '21
Major: Psychology, Theatre Arts, French
More about Ynika:

Extracurriculars: Acting/directing/dramaturgy for Festival Playhouse of Kalamazoo College, member and co-music director of Premium Orange A Cappella

Why I chose K: During the application process for undergrad, all I knew for sure was that I wanted to stay close to home (Kalamazoo is my hometown) and that I had no idea what I wanted to study. It was luck (and maybe fate) that led me to find Kalamazoo College – I was intrigued by its open curriculum which encourages students to take classes outside of their comfort zones and not declare a major until halfway through the sophomore year. I was also attracted to the small class sizes which emphasize in-class interactions between students and instructors, as well as the contagious passion that students have for their work and their student organizations.

Favorite thing to do in Kalamazoo: I'm so grateful for the arts scene in Kalamazoo – there are endless opportunities to watch some live music, dance shows, or (my personal favorite) theatre performances. On any given weekend in Kalamazoo, you can find at least a handful of creative/art-type events to attend or watch.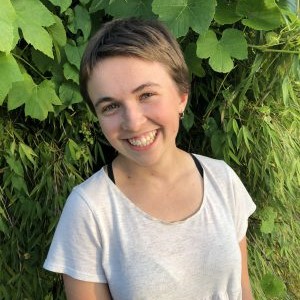 Ellie Hughes '21
Major: Theatre Arts and Spanish
Concentration: Film/Media Studies
More about Ellie:

Extracurriculars: Participating in Festival Playhouse productions, serving as a Peer Leader during orientation, and singing with the College Singers and one of our a cappella groups, Premium Orange.

Why I chose K: The thoughtful, close-knit, globally-minded, and passionate student body is what brought me to K.

Favorite thing to do in Kalamazoo: Attend Art Hop, which is a monthly event where the multitude of gallery spaces located in the Park Trades Center downtown are open and showcasing the work of a bunch of local artists of all kinds.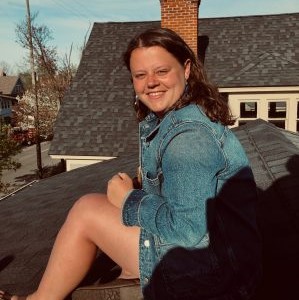 Jessie Gougeon '21
Major: French and Anthropology / Sociology
More about Jessie:

Extracurriculars: Peer leader, Business director for Premium Orange A cappella, and I work for a few political campaigns throughout Michigan

Why I chose K: I love being a part of a close knit community that values internationalism, social justice, and learning in and out of the classroom. It has been so important to me to be able to be an active member in the Kalamazoo College community and to feel so connected to my classmates, professors, and the city of Kalamazoo."

Favorite thing to do in Kalamazoo: Go to the Bell's beer garden!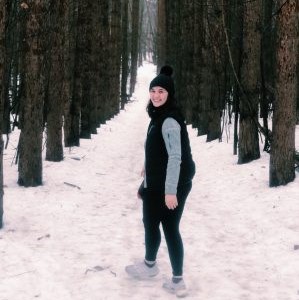 Ynika Yuag '21
Major: Biology
Minor: Anthropology and Sociology
More about Hannah:

Extracurriculars: Executive Board of the Health Professions Society, Big Sister for Sisters in Science, Orientation Peer Leader, President Student Ambassador

Why I chose K: I love that the open curriculum gave me the opportunity to explore different disciplines. I also loved the study abroad options and opportunity.

Favorite thing to do in Kalamazoo: Go to the Arboretum and the farmers market on Saturdays!!!
Admission Student Staff
Email a Student
Send your question to askastudent@kzoo.edu
A student will respond within two business days.
Call a Student
Call toll-free 1.800.253.3602 or local 269.337.7166
Ask to speak with a student worker.
Students are available 8 a.m. to 5 p.m. Monday-Friday