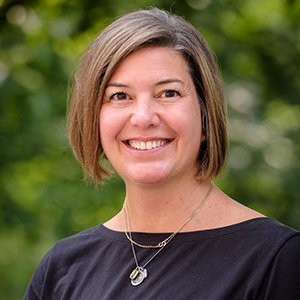 Suzanne Lepley

Territory:
States: Colorado
Michigan: Kalamazoo Public Schools and Promise Scholars
Favorite spot in Kalamazoo: I love riding the Maple Hill Mountain Bike Trail in the summer and fall, and in the winter you'll find me hiking around Asylum Lake Preserve with my dog.
Favorite spot on campus: The Hornet Suite banquet room in our Fieldhouse has a great view across our athletic fields. Go Hornets!